A Lovely Wood Case For iPhone Photographers
For iPhone photographers this unique case would be really amazing. The case is totally made up of wood of your own choice, which could either be walnut or bamboo (Walnut wood definitely be having a darker colour) The case is highly durable and it catches the eyes of the observer.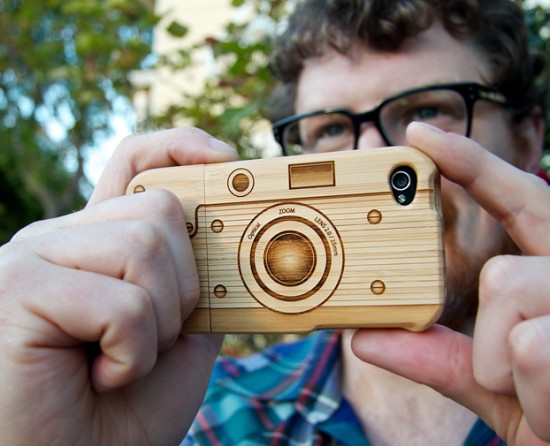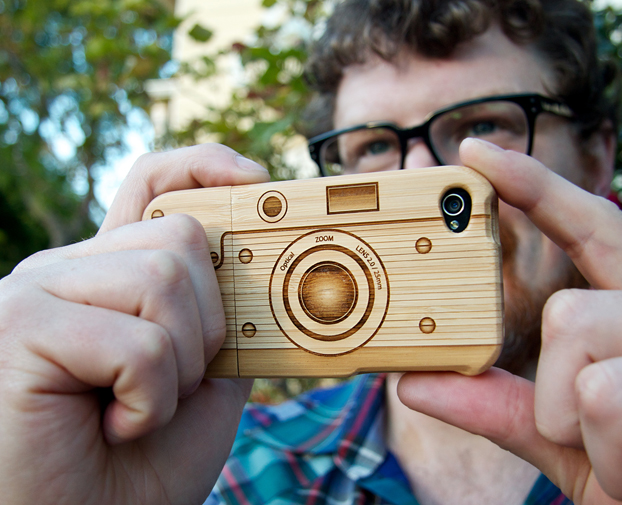 As you can see from the picture above its totally makes your phone to look like a digital camera. You can even imprint your custom designs. The case is finalized with the high quality finishing. It carries two sections that slide over the iPhone and since it is totally designed for iPhone 4 so it has dedicated section for volume keys, power buttons, camera, headphone jack and charging port. The case is inside covered with a pad of cushion that prevent phone from the wood.
You can catch this fancy case on photojojo for $42