Android Powered Kinect Projector
Android has always been very friendly to use and explore since it provides vast diversity and freedom to explore and create to the developers. It is the basic reason of Android to be dominate over its rivals. Well here there is a hacked system of Google Galaxy Nexus with Kinect and a projector. The Nexus phone actually takes input from the kinect and than it shows operates as you are working on a big cinema touch screen. You actually interact your phone through the projection screen just like as you are touching your phone screen.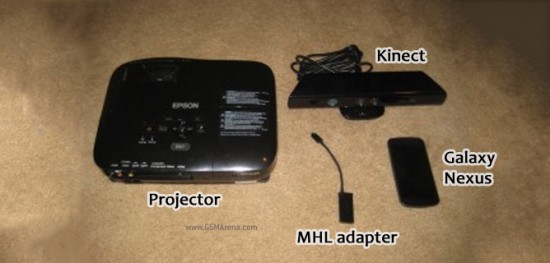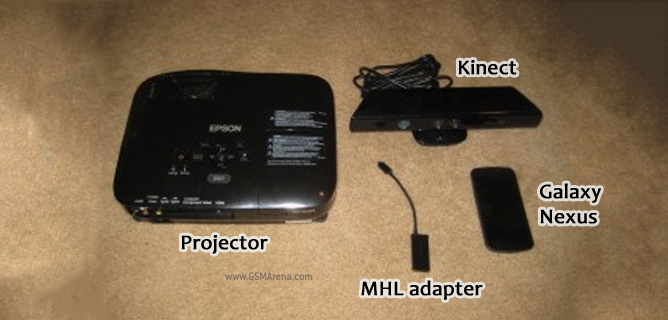 This is all done with a help of a custom ROM which simulates touch commands from kinect and sends TUIO commands to Galaxy Nexus running TuioForAndroid. The projector is connected to your phone via MHL adapter and it just like running a big cinema touch screen over your wall.
Take a look at the video