Android Gaming Tablet Heads Your Way
Fan of Android Games? Well there is a stuff out there for the people having taste for Android gaming. JXD announced its new born gaming gadget JXD S7100. The company always used to assemble first copy products like PSP or portable gadgets. JXD has never been bad in catching different features from different good companies and integrating them under one hood for you. Well here is the time when they comes up with a new plan of Android gaming tablet.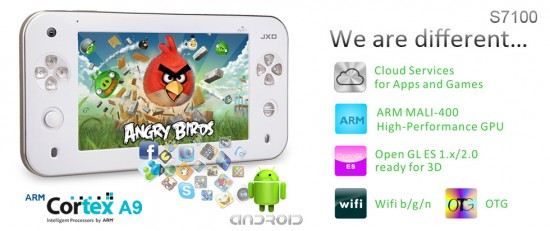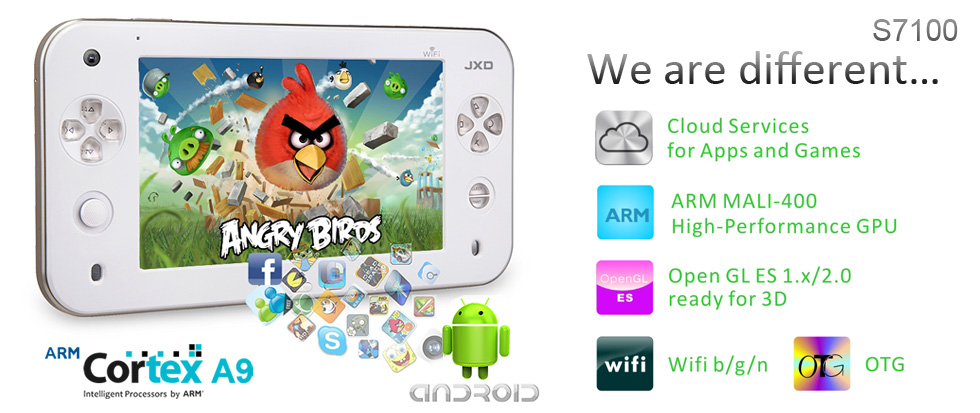 The portable machine has a D-Pad, face buttons and a 7.0 inch Screen at the front. Its a 800 x 480 capacitive touch screen with a satisfactory display. Thing to admire in such a portable pack is a dual-core cortex A9 CPU with Mali 400 GPU (well thats impressive). Further more the device carries a 16 GB of internal storage with 512 MB RAM and a 2 Megapixel rear camera with the 0.3 Megapixel front facing camera. The device supports HDMI-out, USB port and it features WiFi as well. The gaming tablet runs up on previous version of Android i.e Android 2.2 Froyo.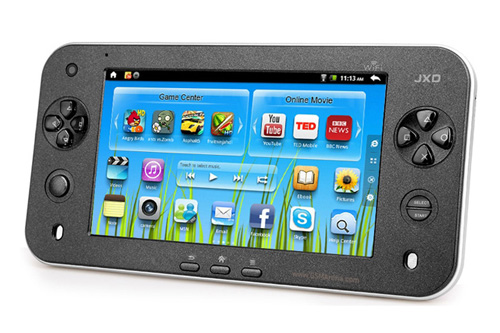 You can download games direct from market or via downloading apk file and installing them later. The mostly android market games will allow you to interact on touch screen, for using side buttons for few games that support side buttons you have to install ROMs on your device.
JXD carries many stole features from different platform like Google, Microsoft and Apple. Further more you have a good battery life on board to have web browsing even for 4 to 5 hours and even 10 hours of Music Playback. The JXD S7100 is priced as 139.99$ which brings all kinda good games to play with it.