There are so many great gangster films out there that you surely must have watched some in your life, infact gangster genre is one of the most popular in modern movies and the highest rated movie of all time belongs to this genre. Today we present a list of the top 10 gangster movies of all time.
No 10. Reservoir Dogs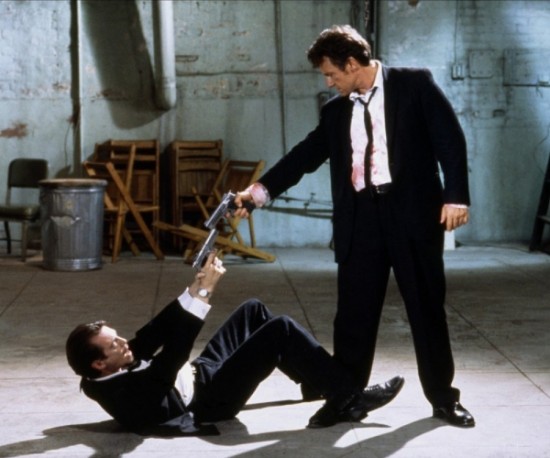 Director: Quentin Tarantino
Year: 1992
If a top ten list starts off with Reservoir Dogs, you can only imagine how awesome other movies in the list are. Anyway, this movie is about six criminals, strangers to each other, hired by a crime boss Joe Cabot to carry out a diamond robbery. There bulletproof plan somehow is derailed when police show up right at the time and the site of the robbery. One of the criminal dies along with a few policemen and civilians. Now, after all the mess, when they all rendezvous at a predetermined meeting point they begin to suspect that one of them is an undercover cop.

No 9. Carlito's Way


Director: Brian De Palma
Year: 1993
In this movie a Puerto Rican ex-con pledges to stay away from his former drug dealing ways but finds his past hard to let go of and is dragged back by the naive machinations of his lawyer and best friend. Hoping to raise enough money to get away from New York, Carlito Brigante takes on the job of running a nightclub, renews an affair with a dancer but old associates and old instincts suck him back into a world of violence and mistrust.

No 8. Scarface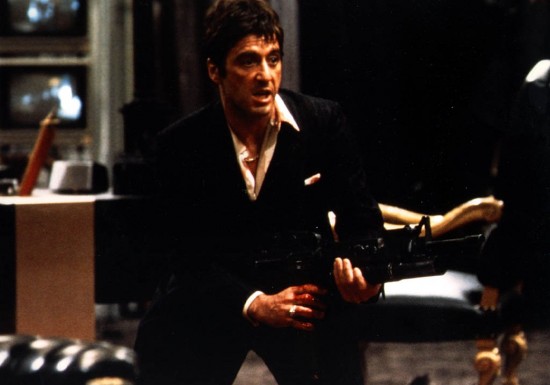 Director: Brian De Palma
Year: 1983
This is a remake of the 1932 classic. This movie follows a Cuban refugee, Tony Montana and his close friend Manny Ray, together who build a strong drug empire in Miami. Montana must deal with the hardships of this type of business and his powers grow, so does his ego and his paranoia.

No 7. Once Upon a Time in America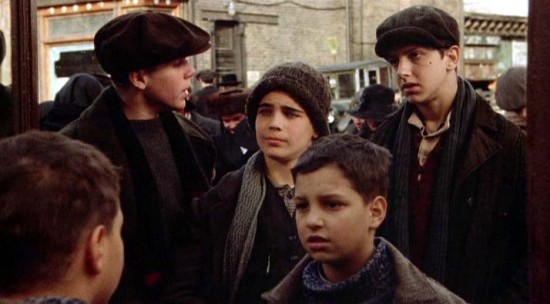 Director: Sergio Leone
Year: 1984
This is a tale of the lives of a small group of New York City Jewish gangsters spanning over 40 years. Told mostly in flashbacks and flash-forwards, the movie centers on small-time hood David 'Noodles' Aaronson and his lifelong partners in crime; Max, Cockeye and Patsy and their friends from growing up in the rough Jewish neighborhood of New York's Lower East Side in the 1920s, to the last years of Prohibition in the early 1930s, and then to the late 1960s where an elderly Noodles returns to New York after many years in hiding to look into the past.