The top ten busiest airports listed today in our ranking based on the total number of cargo and passengers transportation, here we go with our list.
# 10. Las Vegas (LAS)
Passengers: 43 989 982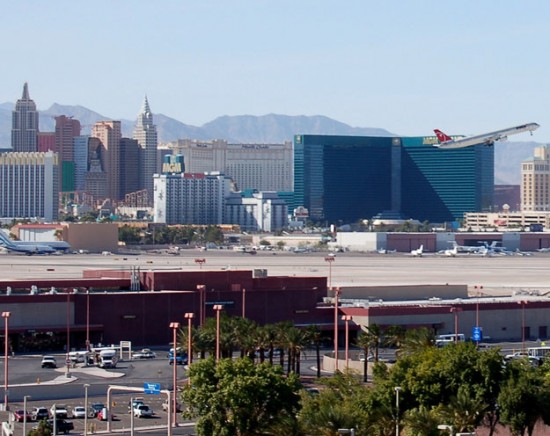 Situated 8kilometers south of Las Vegas's central business district, McCarran International Airport (LAS) is the major airport serving the notorious Sin City, handling a whopping 40 million passengers each year. Flights to Las Vegas McCarran International Airport come from all over the world. However, the most popular routes are short domestic flights from US cities such as Los Angeles, San Francisco, Denver, Phoenix, Chicago and Salt Lake City.
# 9. Amsterdam, Scchipol (AMS)
Passengers: 44 163 098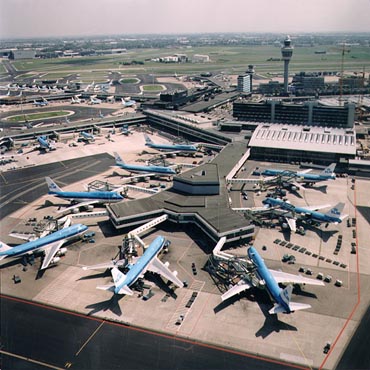 Amsterdam Airport Schiphol (airport code AMS) is located just 14 kilometers southwest of this capital city. Schiphol Airport has one terminal, which is divided into six piers (B through G) extending out from a central plaza. From Schiphol passengers can hop a 20-minute Direct Rail Link train to Amsterdam's Central Station and then connect to trains traveling throughout the Netherlands and into Germany and Belgium. From canals to coffee, Amsterdam is a relaxing city with few cars because the residents either walk or ride bikes.
#8. Frankfurt—Main (FRA)
Passengers:  52 219 412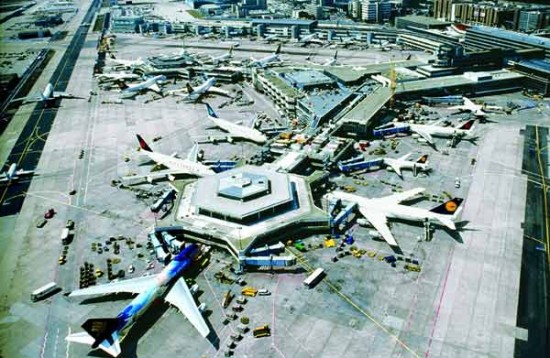 Close to the communes of Mörfelden, Schwanheim, Sindlingen and Zeppelinheim, and within the German state of Hesse, Frankfurt Airport (FRA) can be found around 12 km / 8 miles south-west of central Frankfurt Main. Currently ranking as the world's eighth-busiest airport in terms of actual passenger traffic, Frankfurt Airport is also Germany's busiest and sees enormous annual traffic figures of over 53 million.