'Mythbusters' To Host Steve Jobs Documentary
Rumor has it that a documentary on the late Apple co-founder, Steve Jobs, will be hosted by Mythbusters duo Adam Savage and Jamie Hyneman. The documentary namely: How Steve Jobs Changed the World, has been specially made by Discovery, and is a production of NBC's Peacock Productions.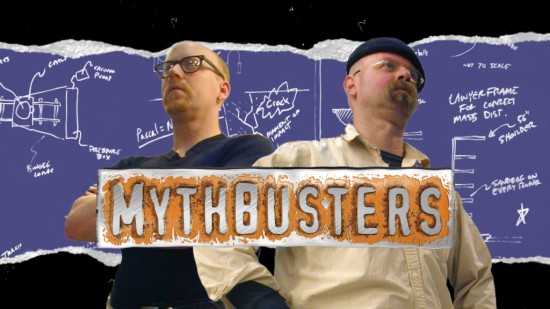 On the face of it, the choice of Savage and Hyneman seems to be quite an odd one, but they have only been chosen because of their celebration of innovation and technology over the years.
"Someone once said that to follow the path that others have laid before you is a very reasonable course of action, therefore all progress is made by unreasonable men," Savage told in an interview. "Steve Jobs was an unreasonable man. He didn't simply give the public what they wanted, he defined entirely new ways of thinking about our lives in the digital space: productivity, creativity, music, communication, media and art. He has touched, directly and indirectly, all of our lives."
The interviews with key people will also be incorporated into this documentary. These key people include: Daniel Kottke, an Apple employee who was on the move with Jobs to India; and John Draper, a famous computer engineer whose phone hacking inspired Jobs to make a career in computers.