Apple University: Steve Jobs' Legacy
According to the LA Times, Apple has designed an internal project with the name of  "Apple University "to take the company successfully into the future.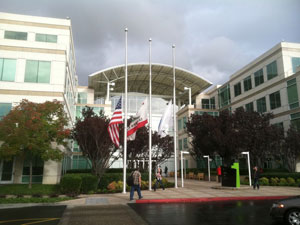 This project came to the scene back in May when Steve Jobs hired dean of Yale School of Management Joel Podolny to operate an internal group featuring business professors and Harvard veterans to prepare employees for life at Apple after Jobs.
The LA Times cites an anonymous former Apple executive who shed light on the logic behind the project:
"Steve was looking to his legacy. The idea was to take what is unique about Apple and create a forum that can impart that DNA to future generations of Apple employees." He further said, "no other company has a university charged with probing so deeply into the roots of what makes the company so successful."
The details provided by the LA Times also revealed that Jobs' other successful company, Pixar, uses a similar corporate University mode too.