Top 10 iPad Apps for Artists and Designers
iPad is not only for office work or the business people, infact designers, artists or for even those who are just interested in creative fields, the iPad can be an exciting platform. iPad has over 90,000 apps in store for you so it really has to have some neat art and design apps around. Today, we present a list of some of the best iPad apps for artists and designers.
No 10. SketchPad HD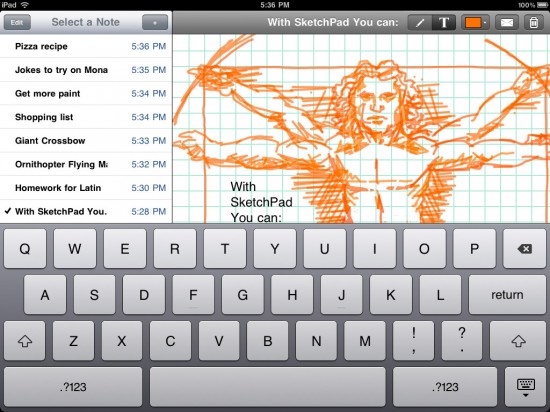 Price:  $0.99
Essentially a note taking application, SketchPad HD allows you to draw in a variety of colors, collect and browse through notes. It also allows for sharing of notes through email. The available paper types include yellow, graph paper, ruled and plain.
No 9. Moodboard Pro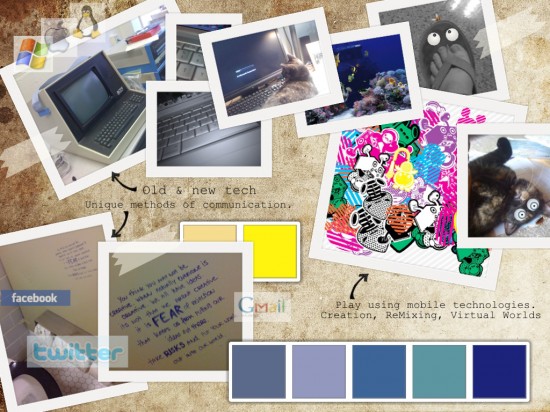 Price: $9.99
Moodboard is an app for "creating mood and inspiration boards." You are given a blank canvas on which you can organize the things that inspire you and appeal to you. This app basically serves as a visual aid to organize projects and solve design problems. This app features 18 background themes to which you can add photos, text, color swatches and more.
No 8. Adobe Ideas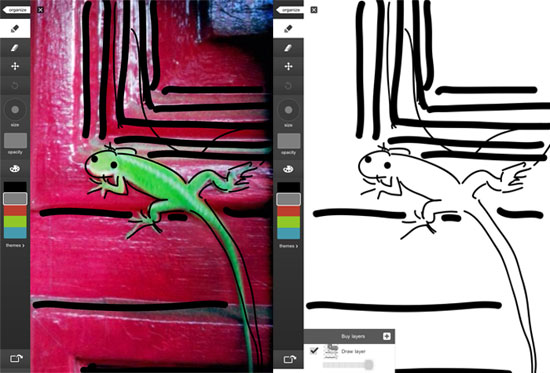 Price: $5.99
Adobe Ideas is a digital sketchbook, period boasting simple vector-based drawing tools, zoom control, sizable brushes and layers and up to 50 levels of undo/redo. You can also email your sketches to Adobe Illustrator and Photoshop for editing.
No 7. TypeDrawing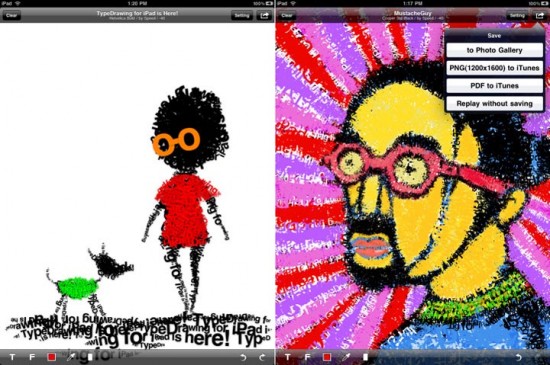 Price: $0.99
A simple but great app, TypeDrawing allows you to create Typography Art. You write a sentence and then draw anything you want of it with your fingers. It features 51 fonts that give you the freedom to let your imagination loose.
Use your ← → (arrow) keys to browse