MacBook Pro 3G Prototype Shows Up
A prototype MacBook Pro 15″ with a built-in 3G cellular modem has been put up for sale on eBay. Apart from a 3G antenna and SIM card slot, the 2007 model is generally an ordinary MacBook Pro with a Core 2 Duo chip, although there's some additional soldering and the motherboard is red which is typical of Apple prototypes.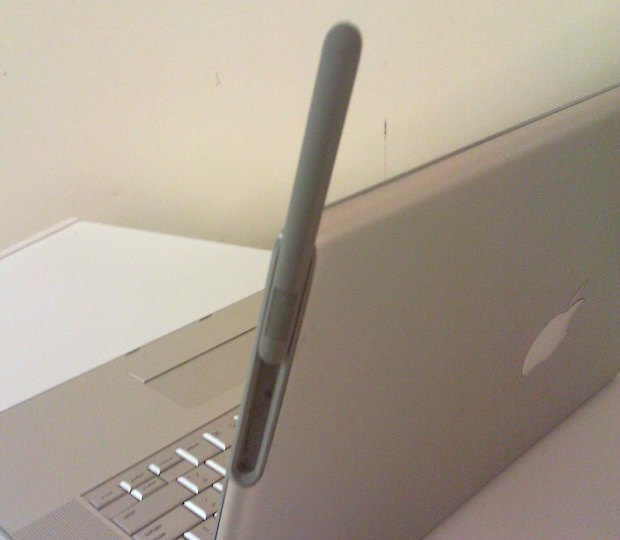 As it can be seen in the picture, the antenna sticks out of the top of the MacBook Pro's lid, which isn't the most fascinating solution, and considering Apple's obsession with design this is almost certainly one of the several reasons why the prototype never saw mass production. It's also interesting that despite the 3G modem not working, inquisitive buyers are bidding the four year old MacBook Pro way beyond its resale value.
Having said all that, Apple has recently solicited feedback from MacBook Air owners regarding 3G connectivity and usage, and has also patented antenna designs that show a 3G enabled Mac laptop, suggesting that Macs with their very own data plans may still be coming to market sometime in the future.