Russian Raid Suggests Tie Between MacDefender And ChronoPay
When the MacDefender malware made the rounds a couple of months ago, we all wondered who exactly was behind MacDefender.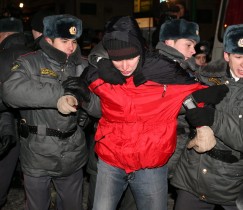 After a recent raid in Russia, the question appears to have been answered. Russian law enforcement raided the offices of ChronoPay, and according to reports, the police found "mountains of evidence" that ChronoPay was offering tech support for MacDefender's phony antivirus software. A denial had earlier come from ChronoPay of any involvement with MacDefender, but the evidence linking them to the malware program appears convincing.
ChronoPay's CEO has been arrested, but it is believed that this doesn't end the threat of MacDefender or other pieces of malware. Meanwhile, even though the predicted "explosion" of malware for the Mac hasn't happened yet, it's still a wise idea to remain vigilant against malware like MacDefender.