Apple Places Order For 10 Million iPhone 5 Units Ahead Of September Launch
It's increasingly looking like that rumor claiming the iPhone 5 won't be getting launched until October was incorrect. Not only has it been reported that Apple has sent the fifth-generation device for carrier testing, a step taken only weeks before a scheduled launch, but according to DigiTimes, 10 million iPhone 5 units have been ordered by the company expected to begin shipment in September.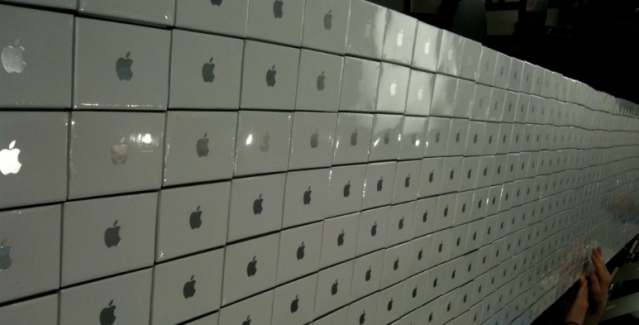 The very short report begins:
"Pegatron Technology has landed orders for 10 million units of iPhone 5 to become the second ODM of the smartphone. Shipments will start in September, according to industry sources."
Earlier this week, AllThingsD issued a report citing a "well-known source" that claimed the iPhone 5 would not turn up during September, but in October instead. However, a number of stories since then say otherwise; most noteworthy is yesterday's news that the device has already been sent to carriers for testing, a step which typically only happens a few weeks before a device is set to launch.
DigiTimes further reports that in addition to the iPhone 5, Pegatron is looking forward to compete for orders for Apple's iPad, MacBook Air and other popular products that have higher profit margins than the iPhone.