Western Digital Fixes OS X Lion Time Machine Incompatibilities With My Book Live Series
One of the teething issues in Lion is that the operating system does not work very well with some third-party Network Attached Storage (NAS) solutions. As we look forward to OS X 10.7.1 update to fix those problems, manufacturers like Western Digital are taking this matter into their own hands. Western Digital, for example, released a firmware update yesterday for the My Book Live series, making it compatible with OS X Lion and Time Machine.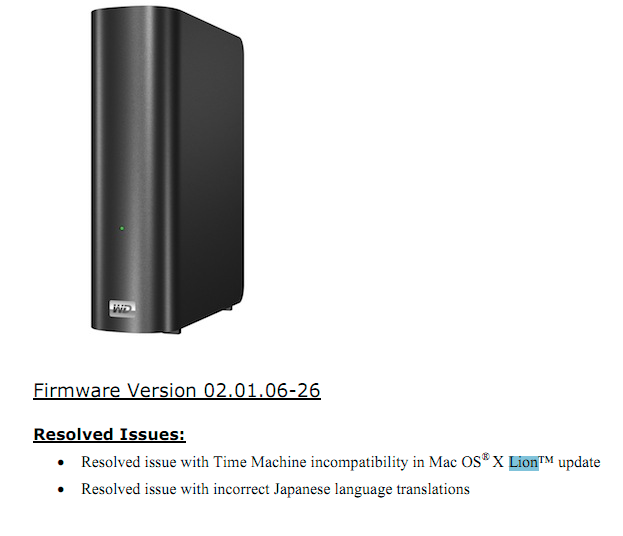 Western Digital brings into use Netatalk, an open source AFP fileserver. When Apple brought changes to AFP function in Lion, it caused huge woes as Netatalk had to be updated. As per the released notes, the software can be downloaded both manually and automatically, by accessing the drive via Bonjour or using the WD QuickView app on your Mac.