How To: Re-Download OSX Lion From The Mac App Store
A problem that is often faced is that when Lion gets installed, the installer is removed. In the past, if you needed to re-download Lion, you would require to do so from a Mac with Snow Leopard (10.6.8) installed on it. Well, a solution has been found to re-download the installer from a Lion PC.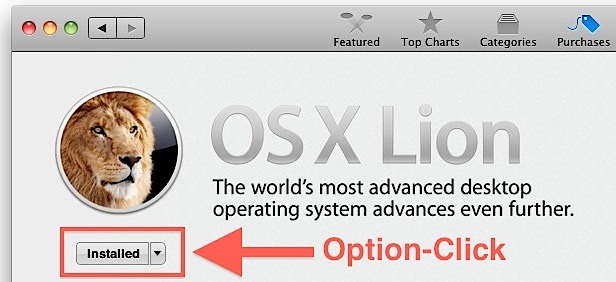 Simply follow the below mentioned steps to re-download:
Step 1: While holding the option key, launch the Mac App Store.
Step 2: Keep holding the option key, and click on "purchases"
Step 3: While the option key still held, the greyed out installer next to OSX Lion should give you the option to install again.
Step 4: If that doesn't work, keep holding option and click the OSX Lion app name, similar to the screen shot above, and you should have the option to download or install again.
This will not charge you again for the Lion download. If you are doing this on Lion, which most of you will be, you will witness a pop up stating "A newer version of this app is already installed on this computer", but you can click download anyway.