Apple's Existing Mac Lines Tweaked For OS X Lion
While Apple launched new MacBook Air and Mac mini models alongside OS X Lion last week, the company also updated its other Mac lines to start shipping them with Lion. But Apple changed a little more than just the operating system on those models, as MacTrast details with a comparison of a new MacBook Pro with Lion pre-installed to another MacBook Pro bought just a few months ago.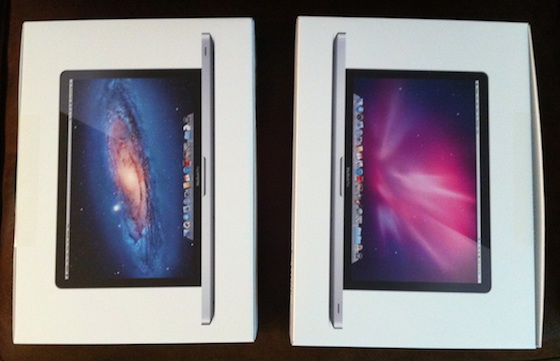 The difference between the two versions is right away obvious from the product packaging, as the artwork now shows a machine with the OS X Lion default desktop image rather than the Mac OS X Snow Leopard one. Apple has also tweaked part numbers and manuals to be a sign of the change to Lion.
And, as seen in Apple's standalone keyboards, the company has also silently tweaked the MacBook Pro's keyboard to change the F3 key's function from Exposé to Mission Control and the F4 key's function from Dashboard to Launchpad.