OS X Lion Now Available Via The Mac App Store
As stated by CFO Peter Oppenheimer yesterday, OS X Lion is now available via the Mac App Store.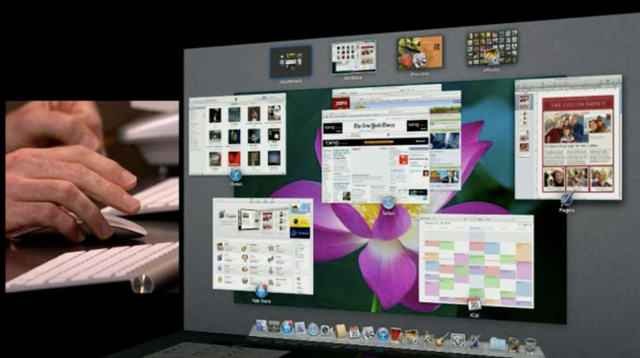 Apple highlights some of the features below:
OS X Lion is the next major release of OS X, the world's most advanced desktop operating system. It includes over 250 new features that will transform how you interact with your Mac. Tap, swipe, and scroll your way through your apps using fluid Multi-Touch gestures that make everything you do feel more natural and direct. Full-screen apps take advantage of every pixel of your display — perfect for reading email, surfing the web, or browsing photos. Launchpad gives you instant access to all the apps on your Mac in a stunning new layout where you can quickly find any app and open it with a single click. And, Mission Control brings together Exposé, full-screen apps, Dashboard, and Spaces in one unified experience. With a gesture, your desktop zooms out, displaying a bird's-eye view of everything running on your Mac and making it easy to navigate anywhere with a click.
The OS X Lion, however, requires Intel Core 2 Duo or faster processor. PowerPC, Intel Core Solo and Intel Core Duo Macs are excluded.
Furthermore, in order to download you will require the Mac App Store app and that in turn requires OS X 10.6.6.
Next, you'll have to check your existing apps for Lion compatibility.
Once all that is done, get your copy of OS X Lion for $29.99 and OS X Lion Server for $49.99.