How To Extract Apple's Default iPhone And iPad Icons In Xcode?
If you're a developer running Xcode and somehow you can't use the default controls but want your custom controls to look exactly like them, you're in luck.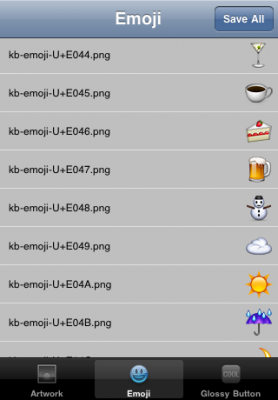 UIKit-Artwork Extractor by 0xced is precisely what you want; it will get you everything from action button to the trash can, Emoji to the glossy effect. How it operates is as under:
UIKit Artwork Extractor extracts all the artwork and emoji symbols contained in UIKit into png files.
In order to extract Retina Display @2x high resolution images, choose the Hardware > Device > iPhone 4 menu in the iPhone Simulator.
The png files are saved into ~/Desktop/UIKit Artwork Extractor-version where version is the SDK version.
Do let us know how it works for you in the comments box.