Rumor: Apple To Release Next-Gen MacBook Air, Mac OS X 10.7 ("Lion") This Week
Arrival of Mac OS X 10.7 ("Lion") and a refreshed MacBook Air notebook are something we all have been longing for. According to a report, "few overseas sources" have affirmed that "Apple Retail stores are planning 'overnights' on July 13th." Overnights characteristically involve a refresh of Apple store displays and training on new products.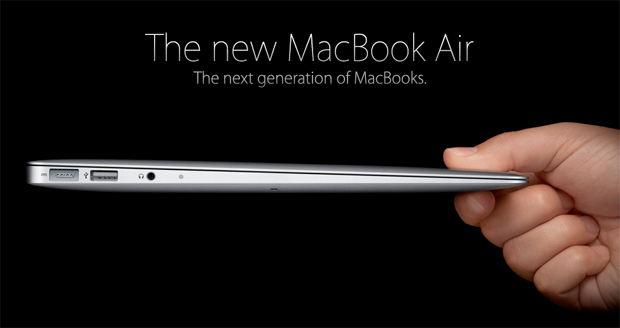 Moreover, rumor has it that Apple's internal retail news network is advising store management to perform RAM upgrades to particular Mac models on the showroom floors by Sunday, July 10th at the latest. This is actually required to ready those models for upgrades to Lion.
At annual Worldwide Developers Conference in June, Apple itself brought on record by announcing that it would be releasing Lion as a US$29.99 update to users in July. Perhaps not coincidentally, the OS X Lion page on Apple's site shows the new operating system running on the MacBook Air.
The new MacBook Air is estimated to weigh only 2.3 pounds (for the 11.6-inch model) and is likely to feature a fast Intel Sandy Bridge Core i series processors for the first time and a Thunderbolt port–both features already present on its 13-inch MacBook Pro cousin.