Use Your iPhone To Detect Cataracts
A surprisingly useful medical add-on for the iPhone that apparently can help detect cataracts has been built by a group of researchers at MIT. The CATRA system is a device that fixes on to the front of the iPhone (or any computer screen for that matter), and then uses screen output to monitor and test for cataracts in patients' eyes.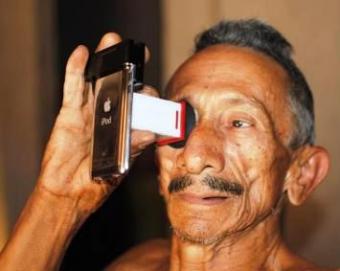 The best part of this device is that it can be used with anyone's iPhone at a relatively little cost, performing a test that would have likely required much more time, equipment and expertise in the past.
We've already seen iOS devices become standard operating equipment in many medical centers, and that's precisely because of solutions like this one. As per the project's website, this device has been welcomed big time and is already being used.