Analyst: Apple May Release $349 iPhone For Prepaid Markets This Year
Deutsche Bank analyst, Chris Whitmore, released a new research note today claiming that Apple may be setting up release of two new iPhone models later this year, with the usual iPhone revamp being joined by the debut of a cheaper model coming in at an unlocked, unsubsidized price of $349.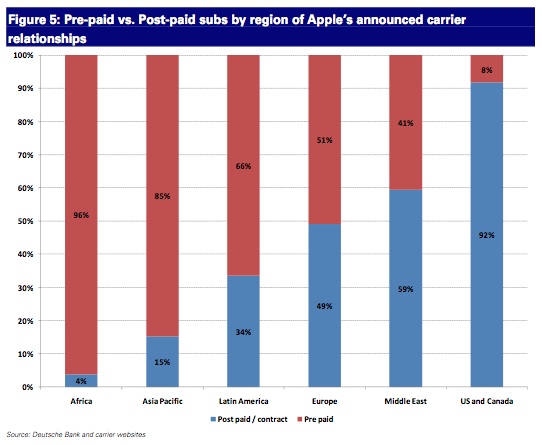 Deutsche Bank's Chris Whitmore told clients in a note issued this Monday to expect both — an iPhone 5 and an iPhone 4S.
"With Nokia and RIMM struggling," he writes, "the time is right for Apple to aggressively penetrate the mid range smart-phone market (i.e. $300-500 category) to dramatically expand its [total addressable market] and market share."
As per Whitmore, an unlocked iPhone 4S, priced around $349, and scheduled to come with a pre-paid voice plan would "drive significantly greater penetration" into an addressable market. He further said that while the market for prepaid smartphones is very small in the U.S., many other markets have much higher number of prepaid activity, and a relatively cheaper iPhone would considerably lower the barrier to entry for those customers.