Next-Generation iPhone With 'Radical New Case Design' Coming In August
A major redesign is possibly being planned by Apple for the next-generation iPhone after all, contrary to most prior rumors and expectations. Boy Genius Report(BGR) claims to have "independently confirmed" that instead of being a maintenance release with marginal speed bumps,  the updated iPhone will allegedly sport a "radical new case design," and that the Apple is considering to hold a special event in August to announce the device.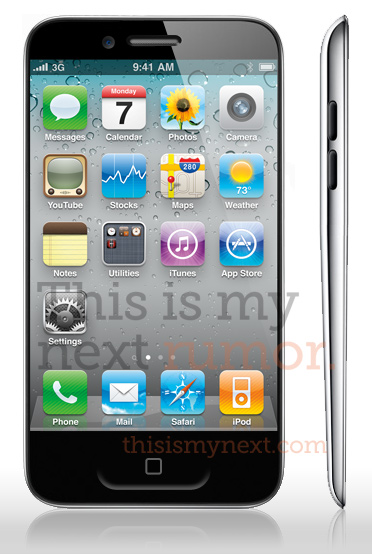 BGR states that it hasn't received any further details on the alleged new case design of the next-gen iPhone, only that it will be very dissimilar to the iPhone 4.
Far as the timing is concerned, the rumors have been converging on a fall release, which BGR's source seems to agree with. Apple typically holds a media event in September so that It could introduce updates to iTunes and its various iPod lines, most observers have expected Apple to roll in the iPhone update with those announcements.
However, it will take a lot for Apple to break out of its own predefined patterns, but don't forget that the company has already broken its pattern of a summer iPhone release, so possible is anything.