Is A Black MacBook Air On Its Way?
Rumors have it that not only might we get to see a refresh of the MacBook Air line soon, but that there might be a black finish option in addition to the standard aluminum.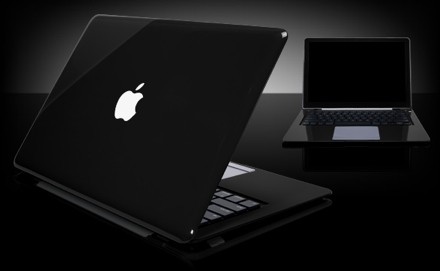 The new Airs would probably ship with the Thunderbolt standard that Apple announced in late February of this year, and which already exists as part of the current MacBook Pro line of products. As opposed to the current ones, however, the new Airs could be based on the Sandy Bridge architecture that Intel recently developed and released.
Further speculations claim, as reported in one of the earlier posts, that a possible reason for Apple's denial of any news regarding an Air line refresh is that it wants to surprise us with a simultaneous release alongside OS X Lion, which is all set to debut this July
However, is there even the smallest possibility of an actual return to optional case shades other than black, white, and aluminum? Well we'd love to see some custom colors appear, right?