Get the Most Out Of iPhone Camera Through HDR Functionality
For amateur and nonprofessional iPhotographers, the iPhone 4 offers "HDR" functionality that can help one get the most out of the phone's built-in camera.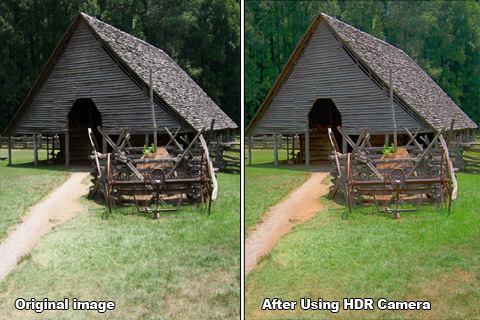 The term "High Dynamic Range" (HDR) Imaging means the practice of using "exposure bracketing" to create an image with a better representation of light and dark areas than the camera could capture on standard settings.
In HDR mode, the iPhone 4 automatically recreates this process by taking three photos at different exposure levels, then layering the shots together to create one image with best elements of each.
You can turn on the HDR functionality of your iPhone when in the camera by tapping the HDR icon at the top of the screen.With HDR set to "on," your iPhone will capture two versions, the original one and the HDR one, both of which you'll find saved in your Camera Roll.
Please note that hitting HDR could be best in case of strong backlight, landscapes or portraits in bright sunlight.