Next Gen iPhone, iPad May Use Rogue Video Chip
Next generation iPhone and iPad may get a performance boost from Imagination Technologies and its new PowerVR Series6 GPU, code named "Rouge." GPU chips for the iPhone, iPad and iPod touch are already provided by the same company.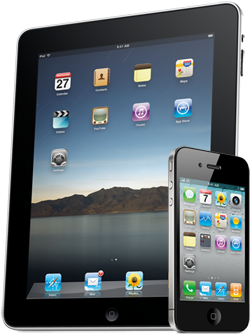 Imagination Technologies made public the Rogue GPU on Wednesday, touting Texas Instruments, ST-Ericsson and MediaTek, along with three as yet unnamed companies, as licensees. Apple may well be one of these three companies that haven't been publicly revealed yet.
According to the company, the Rogue GPU "delivers unrivalled GFLOPS per mm2 and per mW for all APIs," and is backwards compatible with the PowerVR SGZ GPU that iPhoen and iPad presently use.
Since licensing has just been announced, it would be unrealistic to expect the usage of this new GPU in Apple's mobile products any time this year. However, it will more likely be integrated into the iPhone and iPad some time in 2012.