5 Reasons An Unlocked iPhone Is Important
The silent release of an unlocked iPhone by Apple has marked an important chapter in the history of a device that soon will be a huge part of the company's business.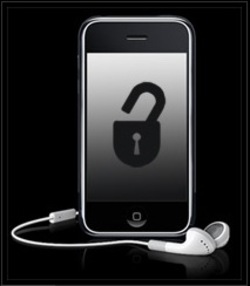 Here under are five major reasons the unlocked iPhone is a big deal:
1. No contracts. Yes, the $649 and $749 price tags are a complete deal breaker for most people, but with what monthly service and a data plan costs–and more importantly, international data packages–that's just a chunk of what you end up paying over two years if you're someone who genuinely needs an international phone.
2. No more hacks. If you wanted an unlocked iPhone before, it could be done with third-party software hackery. However, this was a big cat-and-mouse game and one that Apple's gotten better at over the years.
3. Makes the iPhone a juicier target for traveling business users. This new option allows companies big and small to buy phones that will work just about anywhere, and without a contract.
4. Puts the iPhone on unsupported carriers. Carrier doesn't sell an iPhone, but you want to use one anyways?
5. And finally, the next iPhone is on the minds of many. This gives the iPhone 4 a shot in the arm.