Blurry iPhone Photos? Here's A Quick Fix
Lately a number of complaints have come in regarding the lesser sharpness of photos taken through iPhone. I tried quite a few different photo apps, as well as some video recording; nothing worked.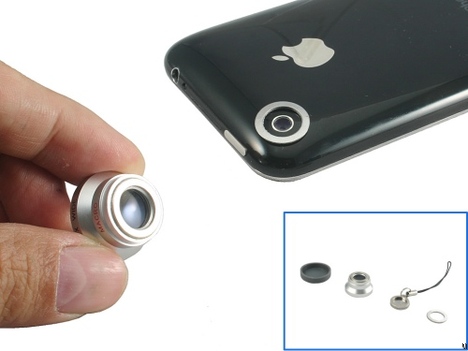 I then checked the lens to ensure it didn't have any dust or other flotsam on it, and it seemed fine. But on deeper inspection, with the light hitting it at just the right angle, I discovered the hitch: a fingerprint.
Now if it's an iPhone 4, the process of cleaning the lens is easier than you might think. That's because on that model, the lens cover sits flush with the back of the case. Using a microfiber cloth or even a soft shirt, you can clean the cover with just a couple quick breaths (to provide a bit of moisture) and a light wipe. Older iPhones have recessed lenses that are harder to clean. For those models, I propose a cotton swab and, again, a couple quick breaths for moisture.
Once this is done, photo and video quality improves dramatically and that is my personal experience. Hence, the moral of the story: every few days, or even just before you use the camera, give the lens a wipe.