iPhone 5 Probable To Support AT&T '4G', Widening Speed Gap Over Verizon
Reports claim that the fifth-generation iPhone due this fall will in reality support HSPA+ technology, a development that will allow the device to offer faster data speeds on GSM networks like AT&T. In spite of the fact that HSPA+ is slower than the LTE standard being rolled out by major carriers, AT&T has already begun marketing its HSPA+ network as "4G", which means that the carrier could position the upcoming iPhone as a 4G device regardless of it failing to offer LTE compatibility.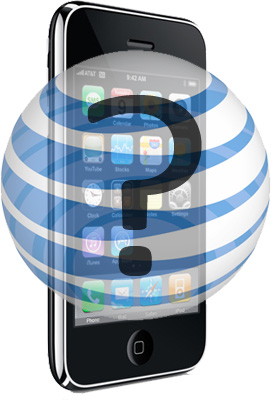 HSPA+ iPhone will have significant implications in the United States, where Apple currently offers a separate CDMA iPhone running on Verizon. Even with both present models of the iPhone 4 limited to 3G networks, AT&T's HSPA data network is already faster than Verizon's EVDO data network. 
That difference will grow even bigger with the next iPhone as AT&T users will be able to experience download speeds in the range of 5-10 Mbps because of HSPA+ while users on Verizon will remain trapped on the carrier's current 3G network running in the neighborhood of 1 Mbps.