Samsung's Lawyers Demand To See iPhone 5 And iPad 3
In April, Samsung was sued by Apple for blatantly replicating iPhone and iPad. Samsung counter sued Apple for patent infringements. Though, we knew that it was not the last we would hear about the Apple/Samsung lawsuit saga, we never thought that it would take such a twist.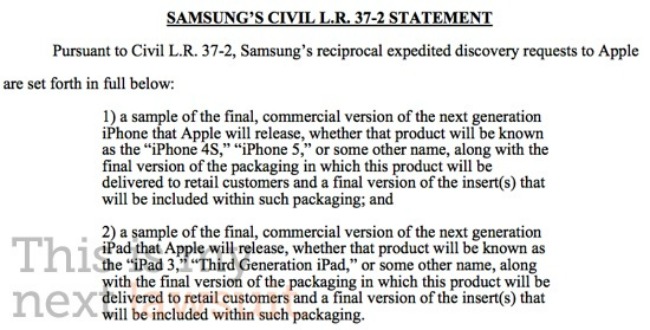 A couple of days back, a federal judge ordered Samsung to handover samples of five of their unreleased, but allegedly infringing phones and tablets to Apple so that it could determine if it would like to inquire about an early injunction.
Galaxy S2, Galaxy Tab 8.9, Galaxy Tab 10.1, Infuse 4G, and Samsung Droid Charge are the devices in question.
Samsung, on the other hand, has fired back, it has filed a motion on Friday night demanding Apple to handover samples of iPhone 5 and iPad 3 to speed up the discovery process.
Many believe that by filing a motion, Samsung is taking a gamble for additional leverage. However, it will be intriguing to witness Apple's next move.