Maps On iPhone May Continue Using Google's Map Data In iOS 5
Pre-installed Maps application in the iPhone uses Google's map data, however, after Apple bought Placebase and Poly9, it was broadly speculated that Apple will lessen its dependency on Google as much as possible.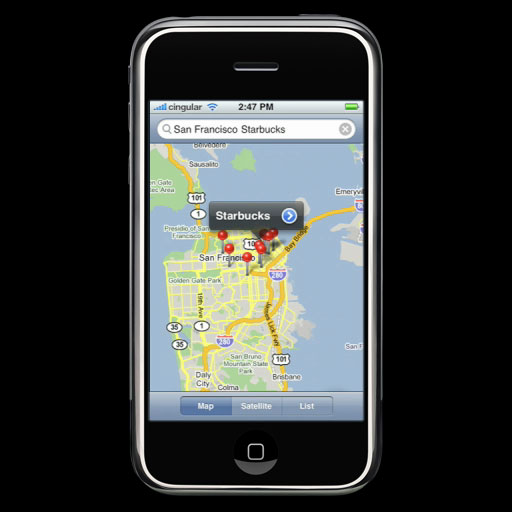 In October 2009, a job posting also hinted that Apple wanted to take the Maps application to the next level.
We also hoped that Apple will launch a new Maps app with turn-by-turn voice navigation in iOS 5. But according to reports, Apple will continue to use Google's map data in iOS 5:
Now, sources have told 9to5Google that although Apple is working to improve the iOS Maps application, iOS 5 will not bring an Apple developed maps service and Google Maps is still in. Besides Apple's purchase of both Placebase and Poly9, some speculated that Apple is building their own maps service to either compete with Google or step away from their input into iOS.
As iOS 5 will be announced by Apple at WWDC 2011, which begins on June 6th. So it will soon be clear if Apple will continue to use Google's map data or not.