China Unicom Kicks Off $10 iPhone Plan To Curb Rivals
The president of China Unicom, Lu Yimin, told investors Tuesday night that his company had started to offer a particularly low-cost iPhone plan. The 66 yuan ($10) plan was about a third cheaper than before and is designed to restrain moves from other carriers. Company CEO, Chang Xiaobing, observed a "trend" towards rival carriers offering services with unlocked iPhones, as per Bloomberg's version of events.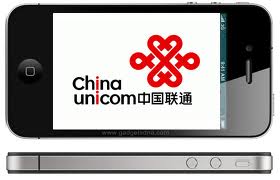 The carrier has to be one of the top three to currently run the iPhone as-is, but smaller companies using GSM networks have the benefit of access to unlocked iPhones, whether from Hong Kong or unofficial hacks. China Unicom is negotiating for the CDMA version. Country's largest carrier, China Mobile,  is trying to guide phone makers towards China-only standards like TD-SCDMA and TD-LTE and is said to have reached an agreement with Apple regarding primary ideas of a future 4G iPhone.
The low pricing could help pace up already strong sales of the iPhone 4 and it might also help control the rise of cheap Android smartphones in the country