Apple Finally Offers Mac Malware Removal Instructions
Quite some turmoil has been there regarding the Mac and its security since Trojan horse Mac Defender appeared on the scene earlier this month. Now Apple has finally reacted, with a Knowledge Base article focused on Mac Defender.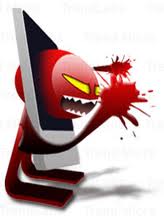 Apple's document with the title of "How to avoid or remove Mac Defender malware," notes that the company plans to release a software update for Mac OS X that will itself seek out and destroy Mac Defender if you've already installed it; if you've managed to stay away from installation so far, the update will also embed an "explicit warning" in Safari in case you stumble upon it in the future.
In the end, the company notes that any official software and security updates for your Mac will always come directly from your computer's Software Update application or Apple's Support Downloads Website.