Motorola Defy Gets Andriod 2.2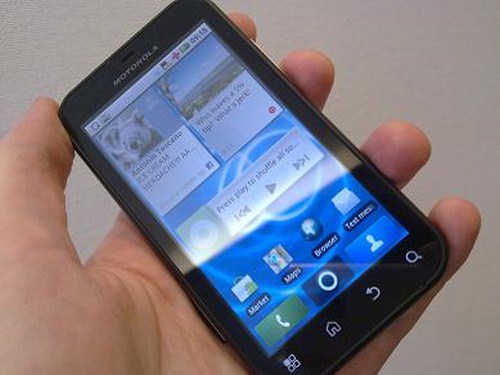 SO finally we have it here, Motorola Defy users can now taste the frozen yougurt. Motorola and T-Mobile recently announced the new Android 2.2 (Froyo) software update for the above stated handset.
Defy users who are currently benefiting from Android 2.1 (Éclair) software version can take advantage of the new enhancements added by the upgraded version. By downloading the new Android 2.2, users can experience faster user interface, application operation and speedy web browsing. The new upgrade also offers Flash on the handheld device.
Those who were bummed out about their handset's inability to support Adobe Flash Player 10.1 may simmer down with the offered support for the same. Yes, users can now conveniently access rich web content and games. Apart from this, users can also store their applications on the phone's microSD card.
Apps can even be set to automatically update by checking 'allow automatic updating' under each app's page in Android Market. The update also brings in added punctuation to the suggestion ribbon and Task Manager app to help users manage applications.
One can add LinkedIn social network to integrate with contacts, social networking updates and messaging. The Defy can now offer an Internet connection for up to five Wi-Fi-enabled devices, offers users new security features, including Exchange-based encryption and password security, and has updated the user interface's design.
The new Android 2.2 software upgrade for Motorola Defy can now be downloaded from the company's website.