Worlds Most Advanced Cooking Stove is Here
The William is the next evolutionary step in modern kitchen cooking — utilizing the full surface area potential of a stove-top. When pots and pans are placed on The William they are automatically detected by the Honeycombs that then produce a uniquely heated Signature with corresponding controls on a touch screen interface. Each Signature is defined by the active Honeycombs that fill the entire bottom surface of cookware to ensure a perfectly even heat distribution.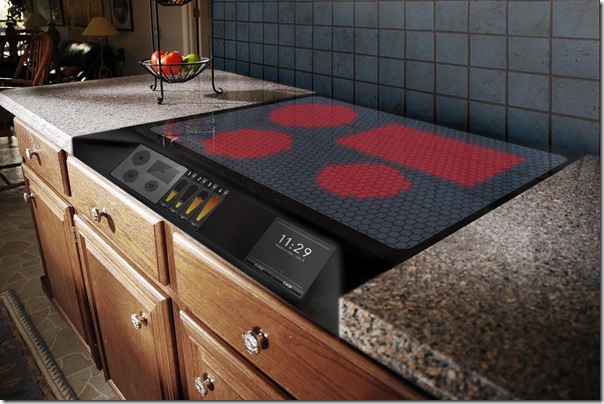 New signatures are assigned a number and are visually represented in 2 areas of the Control Panel; the Visualizer and the Heat Controller. This allows the user to interact with, and control, each new Signature and access signature-specific information like temperature, time span, and weight. The user also has the option to set custom Auto functions. Of course, The William also has a clock, a timer, and beautifully displays date and time which are regular functions users expect from any stove-top.