How to Fix Mac "White Screen of Death"?
It mostly happens that your Macbook get hanged or stuck when you restart it. It also encounters  same problems when you try to boot it from the external disk
Solutions:
One of the option by which this problem can be solved is by resetting the PRAM/NVRM
If it still poses problems, then there are two more options to resolve it but this way you can lose your data:
The first option requires your Macbook to have Firewire connection. Turnoff your Macbook and start it again by holding F-key as it will open your Macbook in Firewire disk mode. You can see the disk in supplementary computer. Erase Disk Utility and again reboot from the Mac OS CD/DVD.
This option requires external CD-reader. In this option you have to attach your Macbook with the CD player and insert MAC OS CD/DVD in CD player. Now boot the CD by following the commands or by pressing ALT key and wait for a while. After that the CD player is visible. You can repeat the above procedure for erasing the disk utility and installation of your fresh Mac OS.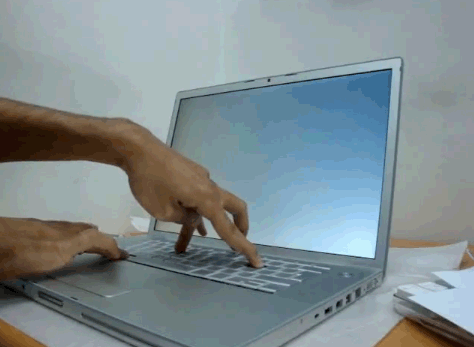 Below video will help you reset the PRAM and NVRAM of your Mac PC