Samsung Sliding PC 7 Series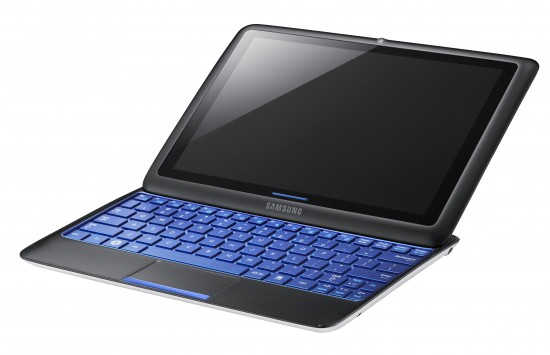 The Samsung PC 7 Series is a compact, light-weight tablet featuring an intuitive touchscreen. However, once the display is slid into place, it reveals a physical keyboard that offers users the familiar keyboard/touchpad interface. The Samsung PC 7 Serie with Microsoft Windows 7 operating system and powered by the upcoming Intel® Atom™ processor platform, currently code-named "Oak Trail".
Asus Eee Slate EP121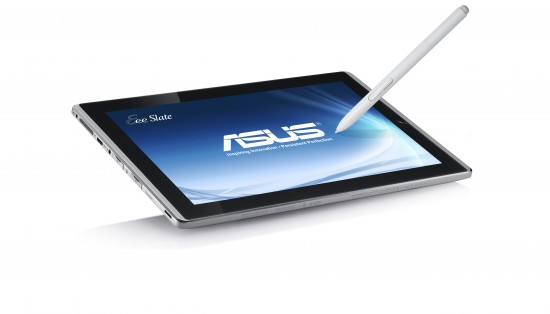 Asus's 12.1in Eee Slate EP121 tablet PC features an Intel core i5 processor, 64GB of flash storage and 4GB of memory as well as Flash 10.1 support and Windows 7 Home Premium. All models have a mini-HDMI port, 802.11n Wi-Fi, Bluetooth 3.0, two USB 2.0 ports and a 2-megapixel camera. Other tablets introduced by Asus included the Eee Pad, Eee Pad Memo and Eee Pad Slider.
Lenovo LePad slate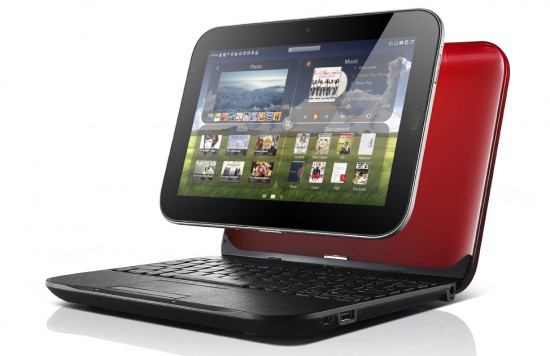 The 10.1-inch HD tablet features a hybrid dual mode to allow users to switch between two different operating systems: Android when mobile and Windows 7 when docked in the U1 base. Built on Android 2.2, it is powered by Qualcomm Snapdragon processor and expected to be available in China during the first quarter of 2011.