Instant messaging (IM) is a type of real –time communication between two or more people based on typed text. It also allows you to communicate through video conferencing. The text is communicated through various devices connected over a network such as the internet. There are several instant messaging services that help you to send messages to your friends and relatives worldwide in a jiffy.
10.Twitter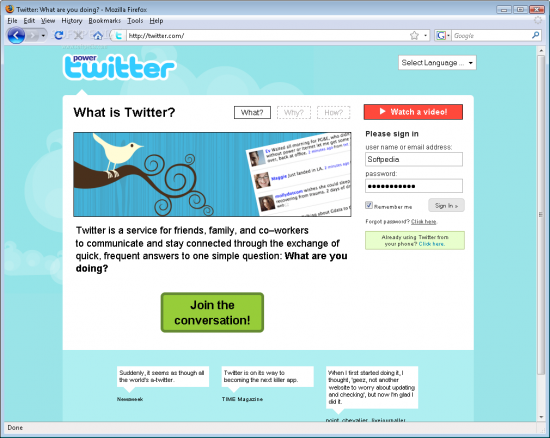 Twittering is also a less gated method of communication: you can share information with people that you wouldn't normally exchange email or IM messages with, opening up your circle of contacts to an ever-growing community of like-minded people. Twitter is a social networking and microblogging service that allows you answer the question, "What are you doing?"by sending short text messages 140 characters in length, called "tweets", to your friends, or "followers.
9.Hi 5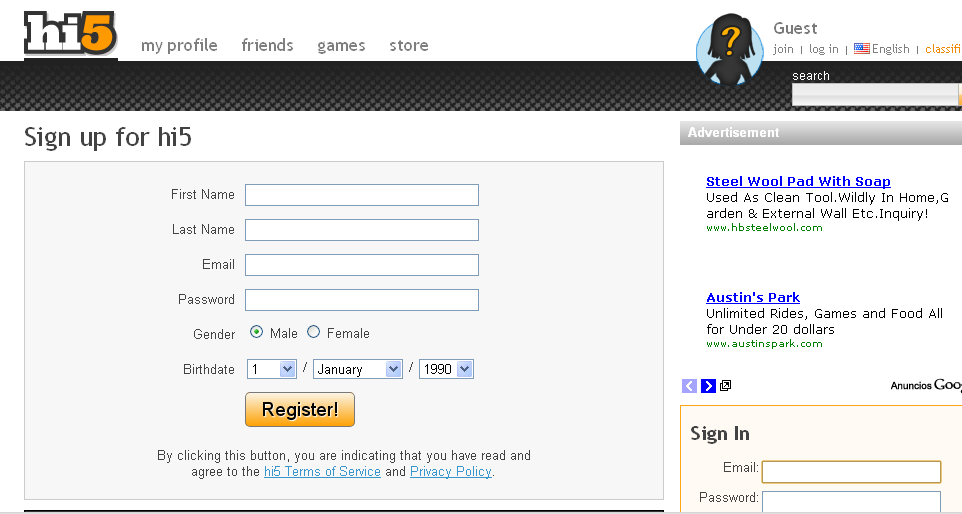 Hi 5 is a social entertainment website in which user creates online profile information, create photo albums, play online games and setup a music player in the profile. Some users opt to make their profiles available for everyone on Hi5 to view. Other users exercise the option to make their profile viewable only to those people who are in their network. Users can also send friend requests via e-mail to other users
8.Trillion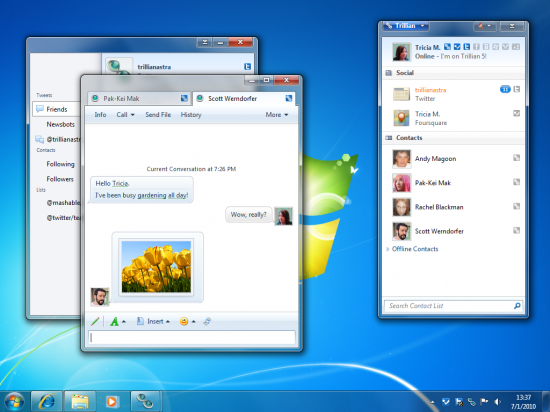 Trillian is a fully featured, stand-alone, skinnable chat client that supports AIM, ICQ, MSN, Yahoo Messenger, and IRC. It provides capabilities not possible with original network clients, while supporting standard features such as audio chat, file transfers, group chats, chat rooms, buddy icons, multiple simultaneous connections to the same network, server-side contact importing, typing notification, direct connection (AIM), proxy support, encrypted messaging (AIM/ICQ), SMS support, and privacy settings.