Bomb Proof Paper a Reality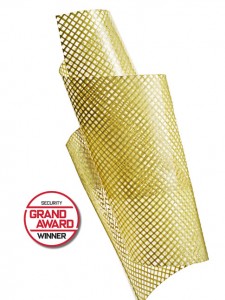 The X-Flex wallpaper system, which may see service in Iraq and Afghanistan, offers a new way to protect existing construction from explosions.
X-Flex bonds so tightly, it helps walls keep their shape after blast waves. Two layers are strong enough to stop a blunt object, like a flying 2×4, from knocking down drywall. During our tests, just a single layer kept a wrecking ball from smashing through a brick wall. The wallpaper's strength and ductility is derived from a layer of Kevlar-like material sandwiched by sheets of elastic polymer wrap. The combination works so well that the Army is now considering wallpapering bases in Iraq and Afghanistan. Civilians could soon start remodeling too—Berry Plastics plans to develop a commercial version next year.