How to Know Category ID in WordPress without any Plugin / Code
For many plugins or code snippets, you need to know your category ID in WordPress. You can install a few plugins to find the category ID in wordpress; but why add more code into your page and make it less SEO friendly!. By mistake I found a very easy solution for this
Steps to find Category ID
Step 1:
Login your wordpress admin panel.
Step 2:
Click on Categories.
Steps 3:
Keep your mouse cursor on "edit" of the category you want to find the ID
Step 4:
On bottom of your browser you will find the category ID as shown in image below. You can click on image to see bigger image.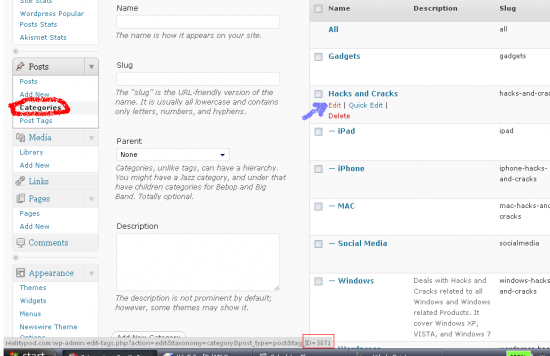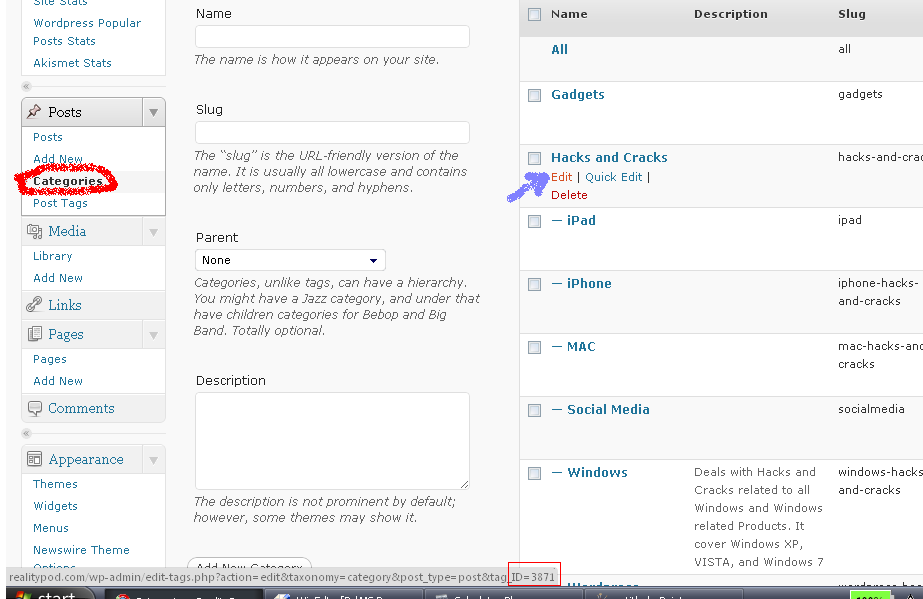 From above image you can see that the category ID of "Hacks & Cracks" section is 3871
How to Confirm
It is important that you confirm that you got the right ID. The easy way is to put the ID in your browser. For example
https://realitypod.com/?cat=3871
If you see the archives of the category of your interest, you got it right. Let me know if it helped you or you found an easier way in comments.