Turn Your iPhone and iPod Touch into iPad using Winterboard
Thanks to Winterboard, you can make your iPhone look much much cooler. Well since most of us know now, iPad is nothing more than an enlarged iPhone. Fortunalty you can turn your iPhone into an iPad. Here is how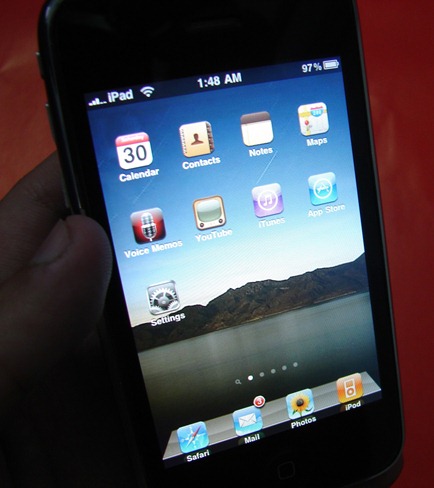 You will need to have a jailbroken iPhone to get it all to work. Download and install the following in this order.
Winterboard app via Cydia
"Simple iPad Theme" via Cydia
MakeItMine app via Cydia to Change the Carrier logo to iPad.
Shrink app via Cydia to reduce the size of all the icons on the springboard.
ProSwitcher via Cydia for Multitasking.
NYTimes – The New York Times app for iPhone via App Store
Classics – The iBooks lookalike app for iPhone via App Store
Kindle for iPhone via App Store
Here is the video, showing each and every step in detail on how to turn your iPhone and iPod touch into an iPad.
Thanks to RandomPie for this post