Make "Blank" iPhone Home Screen Or Custom Place App icons Using Gridlock
Do you want to have a blank Home Screen or want to move your app icons freely with simple drag and drop interface. You can do this using GridLock.
Compatability
Works with iPhone 2G, iPhone 3G, iPhone 3GS, iPhone 4 and iPod Touch. I haven't personally tested for iPod Touch. In case you do, pl do let us know in comments.
About Gridlock
Gridlock is a new Cydia tweak which lets you arrange your icons on iPhone and iPod Touch Springboard however you would like with simple drag and drop interface. You can move all icons from first page and you can get a blank screen. View the screenshots below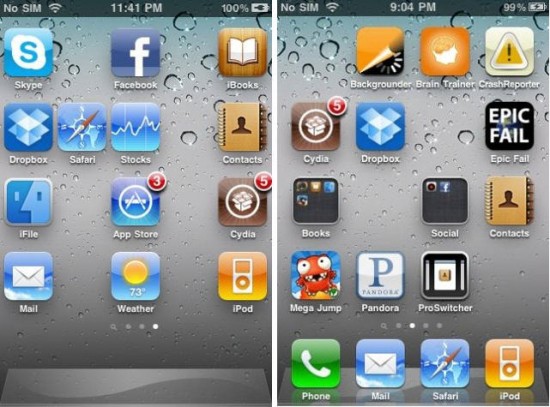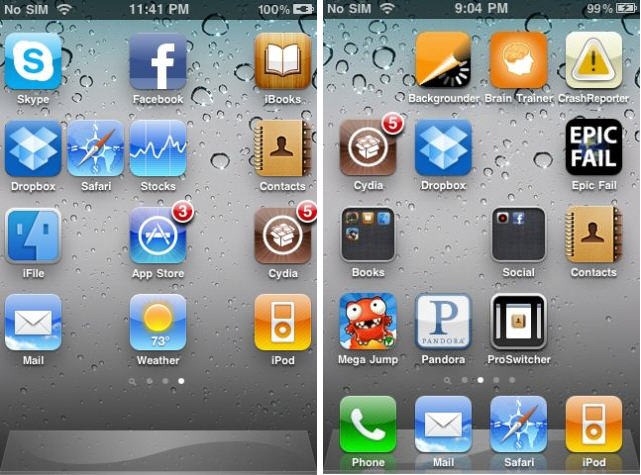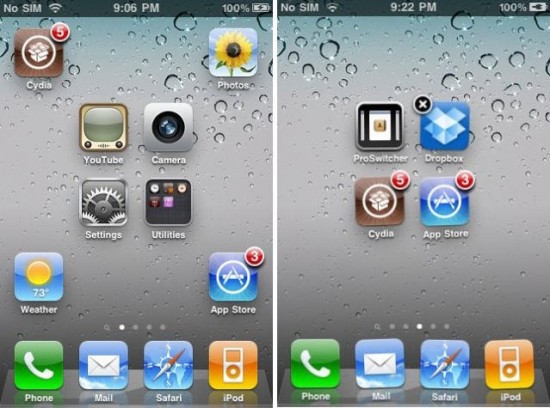 With Gridlock app you won't need blank icons which have ugly shadows or you have to remember not to tap. Hence no need to use iBlank and to live with its ugly shadows.
Move Your App Icons Anywhere On The Screen
Compatibility with Other Apps
Currently not compatible with Infiniboard or iTunes icon arrangement. Even, This app is also compatible with many icon tweaks such as infinidock, infinifolders, FCSB, iconoclasm and FivelRows and many more.
You can purchase ($0.99) Gridlock app from Cydia via BigBoss repository
How to get GridLock for Free
Yes that right – you can also download it for free. Here is how
Make sure you are jailbroken. And that you are on or at an above firmware of 3.0.
Download this: http://www.megaupload.com/?d=MYI8XP0W
Take this file and place it into private/var/mobile using SSH.
Download and install Terminal from Cydia.
Open Terminal and type su root then press the return key. (If it asks for a password, type alpine)
Now type this exactly dpkg -i com.chpwn.gridlock_1.0.4-1_iphon.deb
I am trying to look for some repository/ source from where I can install it for free directly using cydia interface. Unfortunately, I have not been able to find any (including SiNful). Incase you do, pl do let us know in comments.