2012 McLaren MP4-12C Unveiled
With over 200 trillion possible specification combinations, you can be certain no two McLaren MP4-12C's will ever be alike – with McLaren proving this concept with the help of Jenson Button and Lewis Hamilton.
The dynamic duo take turns at customising their own iteration of the McLaren MP4-12C – the only difference being their digital creations will soon grace their real-life garages while the rest of us can only dream.
The available exterior colour palette also includes McLaren Orange, a solid hue which was the signature colour of McLaren race cars in the 1960s and 1970s.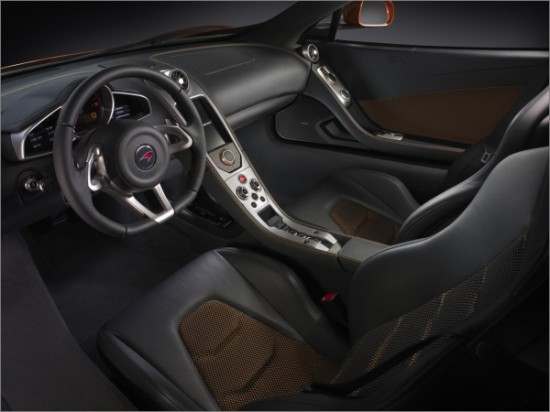 The configurator also reveals the sheer level of customisation available to prospective buyers, with options available for a colour-coded or carbon fibre splitter, and even Audi R8-style turning vanes.

Performance upgrades are also selectable such as a lightweight exhaust system, a carbon ceramic brake package and two different lightweight forged wheel options.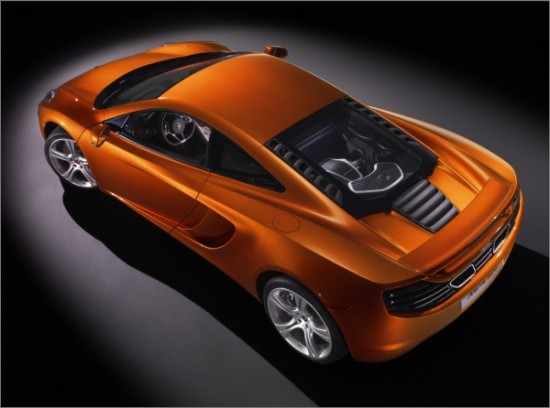 McLaren MP4-12C Driven by F1 Aces Lewis Hamilton and Jenson Button
Highlights include:
MP4-12C will be one of a series of high-performance roadgoing McLarens.
0-200kph 'in less than 10sec.
Top speed 'over 320kph', still not defined.
3.8-litre twin-turbo 'M838T' V8 revs to 8500rpm.
Power: 592bhp @ 7000rpm , Torque: 442lb ft @ 3000rpm.
Price around $250,000, on sale early 2011.
The one-piece carbonfibre tub – weighing just 80kg – is a world-first on a road car.
Dimensions: 4507mm L, 1908mm W, 1199mm H.
80% of peak torque available below 2000rpm.
CO2 emissions 'below 300g/km.
Dry kerbweight 'below 1300kg.
Brakes with forged aluminium hubs save 8kg – weigh less than optional carbon ceramic brakes.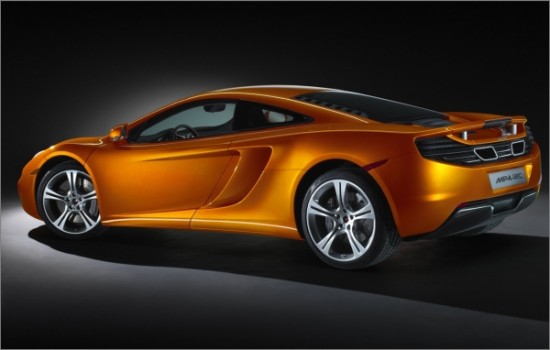 Development of the Groundbreaking McLaren MP4-12C
MP4-12C Configurator
Visit the official McLaren web site to try the configurator for yourself, or just play the video to have Button and Hamilton take you through it.