Sharp to Unveil 3D Smartphone Later in 2010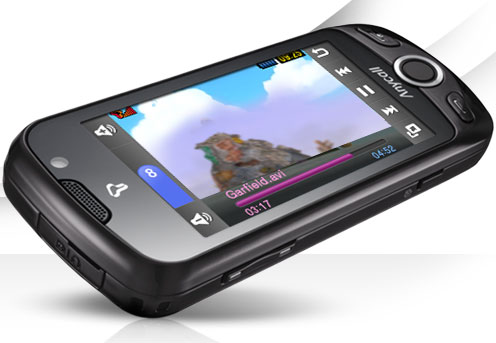 Japan's Sharp Corporation is set to take on the Apple iPhone and the forthcoming Nintendo 3DS later this year, with plans to launch a 3D-ready smartphone.
Sharp's new 3D smartphone will feature a 3D-ready panel that, just like the Nintendo 3DS, can be viewed without the use of 3D specs.
Nintendo's 3DS is expected to arrive in the UK later next spring, with pricing and official launch details still to be confirmed by the Japanese gaming giant.
3D on the phone
A company spokeswoman announced the news this week, also adding that the smartphone should feature an in-built 3D-ready camera.
Sharp is Japan's biggest mobile phone maker, although doesn't currently own a significant amount of the fast-growing market for smartphones worldwide, which is dominated by the likes of Apple and Research in Motion (RIM).
Sharp manufactured the Kin phone for Microsoft earlier this year, which was soon cancelled after poor sales in the US.
TechRadar has contacted Sharp UK for further information on the plans for 3D-ready smartphones later in 2010, so stay tuned for updates.
It is also rumored that this smartphone will feature a 3D motion processor. Here is how it works
InvenSense MotionProcessing™ Technology Demo
This video demo from InvenSense features the MPU-3000™, a revolutionary MEMS-based motion processing technology for next generation mobile handset. The MPU-3000 combines the worlds first 3-axis gyroscope with an embedded digital motion processor designed exclusively for mobile handsets to enable sophisticated features such as MotionCommand™, TouchAnywhere™, and AirSign™ in smartphones.