FIFA 2010 World Cup Final Match Ball Goes on Sale on Ebay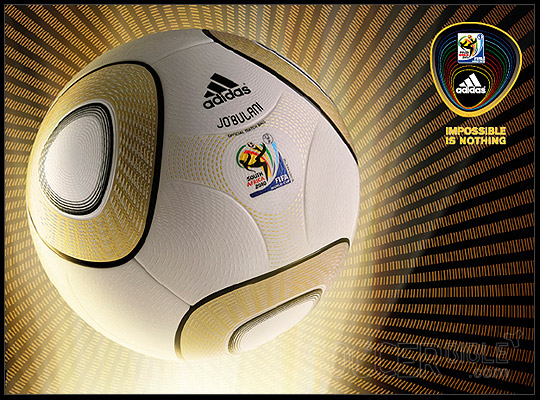 Here's your chance to own a unique piece of football history from the 2010 FIFA World Cup™ in South Africa: The official Jo'bulani ball that was used in the final match.
To get your hands on the golden Jo'bulani ball that Spain and The Netherlands have fought over, in Sunday's final at Soccer City Stadium in Johannesburg, you can place your bid! 100% of the money raised will go to Nelson Mandela's 46664 Charity.  Official Ebay Sale Listing can be viewed here
About this charity:
In the spirit of the legacy and work of Mr Nelson Mandela, the objects of the charity are to promote education and training in Africa, research into the socio-economic challenges of development in Africa, education and relief of poverty of children, and the support of programmes that mitigate the impact of the HIV AIDS pandemic.
About the Ball
The Adidas Jabulani, the official World Cup 2010 Ball, is without a doubt the best ball ever created. Designed by Adidas, the World Cup 2010 ball features eight panels, bigger sweet spots, and an all-new grip 'n' groove profile, all these are carefully designed features to ensure unbeatable high performance of the ball.
FIFA 2010 Official Ball Test