7,500,000 gallons of oil wasted in the Gulf of Mexico only hastens up the inevitable; the end of oil reserves. With the most optimistic figures suggesting only 43 years of oil left in our reserves, it might be a good idea to look for alternatives. While Hybrid cars are not really "the" alternative, they can prove to be good a option in cutting down conventional fuel usage, as well as being your share towards a greener world. Today we take a look at top hybrid cars out there.
mpg: mileage per gallon
Note: Unless otherwise mentioned mpgs stated are combined for both city and highway
No 10. Chevrolet Malibu Hybrid
30 mpg, $26000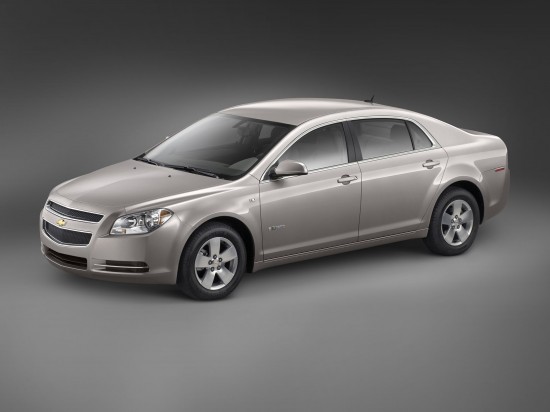 One of the best midsize sedans available in the market, it is at number 10 in our list. It comes with automatic climate control, satellite radio, power doors and windows and an antiskid system. As with other cars its engine turns off when the car is stopped and then turns back on when required.
No 9. 2010 Ford Escape Hybrid (SUV)
32 mpg, $31500

The number 9 car in our list ranks at number 7 in the list of most Affordable Compact SUVs. Its 32 mpg make it one of the most fuel efficient SUV in the market and it was also named Truck of the Year at the inaugural 2009 Earth, Wind & Power awards. With its "green" and comfortable seats, its maker call it a No-Compromise Hybrid.