Two More Tablets Unveiled to Beat iPad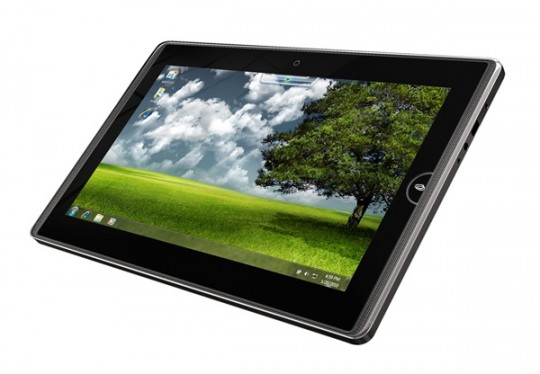 It's a tablet day at Computex, the trade show underway in Taiwan. ASUS has unleashed two tablets and an e-reader upon the world, while MSI has launched its own tablet named the WindPad.
The 12-inch Eee Pad Ep121 is powered by an Intel Core 2 Duo processor and Microsoft's Windows 7 operating system.
Just like the iPad, it sports a virtual keyboard, but it can also be connected to a physical keyboard. Its primary uses, according to Asus, are web browsing, multimedia and reading e-books. Its battery should hold for 10 hours of continuous use.
The smaller 10-inch Eee Pad EP101TC is based on Windows Embedded Compact 7 OS, Microsoft's successor to Windows CE, but the exact specs haven't yet been revealed by ASUS.
Finally, there's the Eee Tablet. The naming of these three products will surely cause some confusion amongst users, since the device named "Tablet" is actually an e-reader.
Besides e-reading, it's designed for note-taking, which you can do only with theincluded stylus. It sports a greyscale, TFT-LCD touchscreen with 1024×758 resolution and 2450 dpi input resolution, which should make it one of the most accurate digital note-taking devices around.
It also has a MicroSD memory card slot, a 2 megapixel camera, and its battery should last for 10 hours of continuous use.
At the same time, MSI launched the WindPad 110, a 10-inch tablet, running Windows 7, powered by a 1.66GHz Intel Atom Z530 processor. It has 2GB of RAM, 32 GB of SSD storage, and the finalized version is expected to have two USB ports, an HDMI and a webcam. The screen is a 1024×600-resolution capacitive display, and MSI added its own Wind Touch UI on top of Windows 7.
What do you think? How will these new devices fare against their most obvious competitors — the iPad and the Kindle?
ACER eReader
Eee Pad Ep121
MSI WinPad