World's Fastest Jet Car Set to Hit 1000mph

The world land speed record is being challenged yet again; however this is merely a consolation prize with engineers aiming to crack the 1000mph barrier on the ground.
Twelve years since punching through the sound barrier and setting the current record of 763.053mph, current record-holder Andy Green and his predecessor Richard Noble are preparing to write the latest chapter in the history of World Land Speed Record attempts.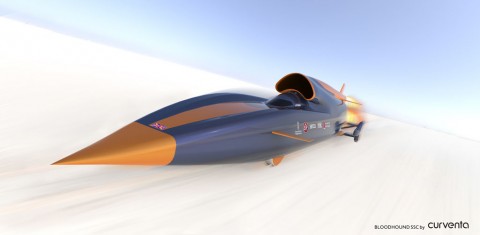 If successful, the record attempt will not only be the largest incremental increase in the history of the land speed record, but will also earn the fastest low altitude speed record – an honour currently held by a jet aircraft.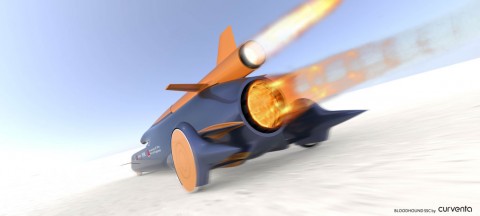 At 12.8 metres long and weighing in at 6,422kg, the Bloodhound SSC is expected to accelerate from 0 to 1,050mph in just 40 seconds – powered by a unique combination of jet, rocket and piston-engined power.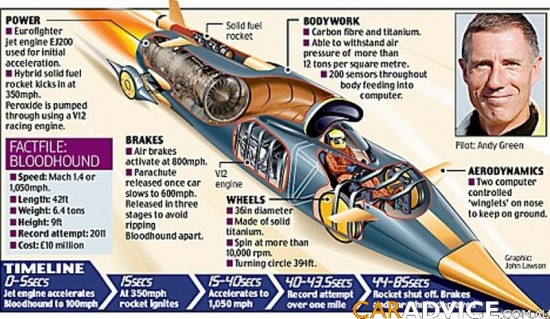 At maximum velocity it has been calculated that the pressure of air bearing down on its carbon fibre bodywork will exceed twelve tonnes per square metre and its 900mm diameter wheels will spin at over 10,000rpm, generating 50,000 radial G at the rim.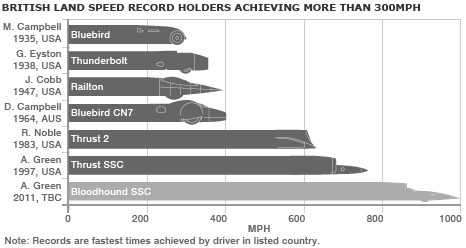 RAF fighter pilot Andy Green intends to get behind the wheel of a car that is capable of reaching 1,000mph (1,610km/h). Powered by a rocket bolted to a Eurofighter-Typhoon jet engine, the Bloodhound car will mount an assault on the land speed record.
Here is a gallery of images you can use as wallpapers