Remote Robotic Surgery Successful in First Human Heart Surgery

Robotic surgery has proven successful in its first human trial! Dr. Andre Ng, a consulting electrophysiologist and cardiologist at Leicester's Glenfield Hospital, used a remote robot to correct an atrial heart flutter in a 70-year-old man in Britain this week.
The exciting new technology was developed by Catheter Robotics and uses a Remote Catheter Manipulation System to stimulate separate regions of the heart to identify abnormalities that can cause irregular heartbeats.  It then inserts catheters into the correct location(s) to correct the problem. Though catheter ablation has been used for decades, the robotic procedure is a huge advance.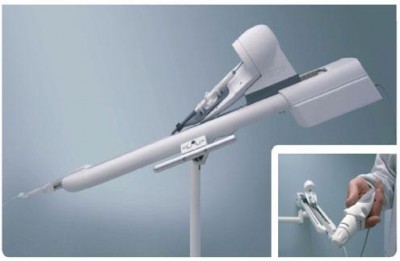 The ability to use manually controlled robots for catheter ablation means the surgeon will not be exposed to radiation used to x-ray the patients during treatment. Consequently, they don't have to wear the heavy radiation shields in the operating theater. Instead, they are able to sit in a controlled environment in regular clothes and conduct the surgery. Robotics can also be used for remote surgeries where a doctor cannot be present. "It exceeded our expectations and we achieved what we set out to do in very good time," said Ng.