Do women find men with iPhones more attractive?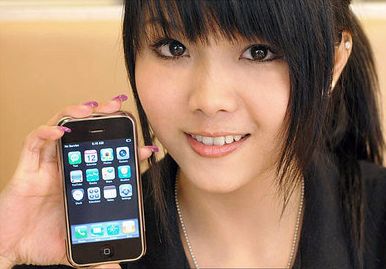 Men with iPhones are more attractive to women than their counterparts who don't use the Apple Inc. device, according to a survey by a British cellphone retailer.
Among 1,500 women surveyed by Phones 4U Ltd., 54 per cent said they would be likelier to date a man with an iPhone, the Newcastle-under-Lymebased company said.
The iPhone has helped Apple to surpass analysts' earnings estimates. The company said Wednesday that second-quarter net income almost doubled to $3.07 billion US, boosted by the shipment of 8.75 million iPhones.
About two million iPhones have been sold in Britain, with 75 per cent of the touch-screen devices going to men aged 18 to 40, according to Phones 4U.
Downloads of dating applications for smartphones exceeded 250,000 last year, Phones 4U said.
In the survey, 37 per cent said owning an iPhone, which is typically marketed under a long-term contract, makes a man seem more reliable and a better candidate for a second date.
So Guys better save some cash and buy an iPhone.You wont regret it 🙂
UPDATE: TechCrunch reports (after much back and forth) that the company supposedly behind this survey is now claiming it had nothing to do with it-  and that the data is factually incorrect.