Apple iPAD or Lenovo IdeaPad!! What to buy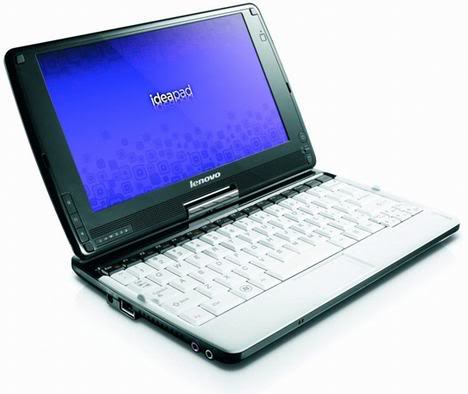 Thinking about buying an iPad from Apple? Think again. Lenovo's amazing new "Ideapad" delivers all the same functionality, but has the unique ability to double as a full computer – with keyboard!
Looking for a tablet that doubles as a real computer? Lenovo released another Apple iTablet killer at CES 2010, the S10-3t. The new gadget runs Windows 7 and twists to turn into a tablet, or a clamshell laptop. Built around Intel's brand new Atom N470, it has enough power to run videos and most mainstream programs. And with the first multi-touch capacative screen on the Windows platform, it's a great touch computer as well. You can pick it up for $4500, when it ships later in January.
Here is a video I found at Revision