Worlds first commercial flying car a reality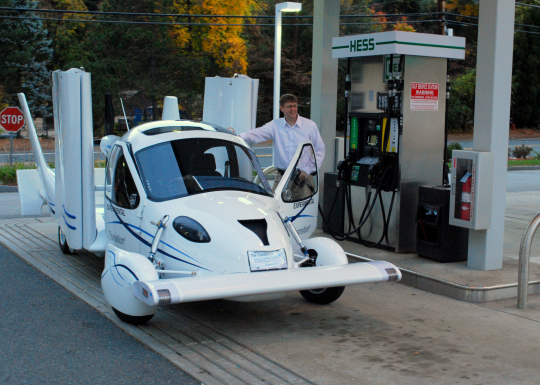 Carl Dietrich, CEO and CTO of Terrafugia, gets a fill-up for the Transition, which the company says can switch from plane to car in 30 seconds. You and I call it a flying car; Terrafugia bills it as a "roadable aircraft."
In February 2006, a start-up called Terrafugia, led by a gaggle of MIT types, unveiled plans to build an aviation novelty–a flying car. Earlier this month, the company got its Transition vehicle off the ground for its maiden flight.