Engineering behind tsunami warning systems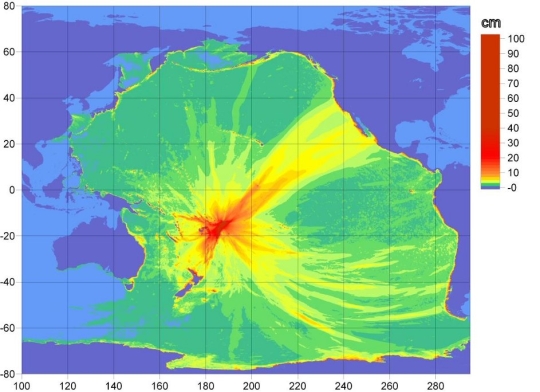 At 10:48 a.m. PDT on Tuesday, an earthquake with a magnitude 8.0 occurred in the Samoa Islands region. Shortly after, an intricate system of buoys, satellites, and computer networks helped the National Oceanic and Atmospheric Administration get out the word of potential tsunami danger to coastal communities all around the Pacific.This map shows the travel times of the tsunami wave resulting from the American Samoa earthquake Tuesday.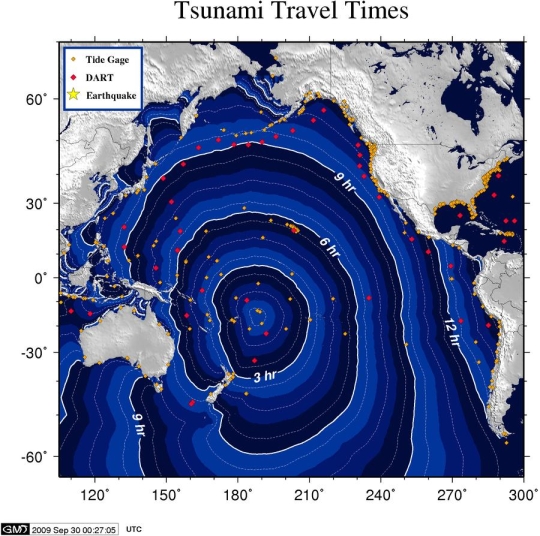 Tsunami warnings are made possible, in part, by data collected from the Deep-ocean Assessment and Reporting of Tsunami (DART) stations deployed throughout the Pacific Ocean. NOAA began the DART project with an array of six buoys in 2001, and was expanded to a full network of 39 stations in March 2008 (those stations are marked with red diamonds on this map). These real-time data collection points provide advance warning of tsunamis in the critical minutes following a deep sea earthquake. The reporting capability is still questionable.